Amy Smith & Laburnum Richard win BSPS Mountain & Moorland Working Hunter Pony of the Year at HOYS 2017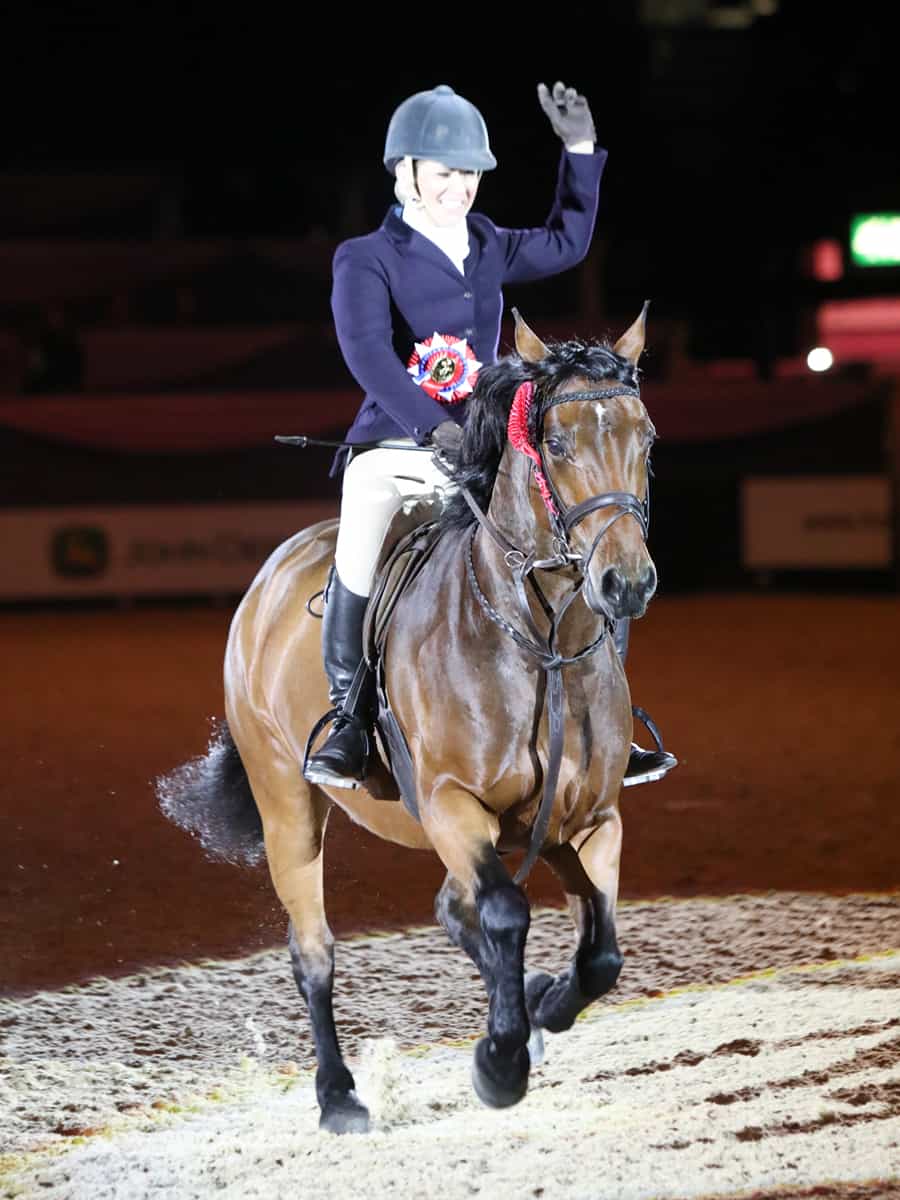 Laburnum Richard pulls off the perfect end to a perfect day in The British Show Pony Society Mountain & Moorland Working Hunter Pony of the Year. After settling for second place in her section last year, Amy Smith was "gobsmacked" when her 10-year-old Connemara gelding Laburnum Richard not only took the win in the 'exceeding 143cm' section but the prestigious overall Mountain & Moorland Working Hunter Pony Championship as well.
"It's just surreal," said Amy, fighting back tears of joy. "From the minute I got him off the lorry to now, he's just been impeccable."
Amy has had the pony since a three-year-old and this year has seen them stand Champion at Royal Windsor, and be named highest placed pony on the British team at the Dublin Show. "He's never let me down," she said.
History repeated itself for Reserve Champion Gwerniago Gethin and Ashley Bird who retained the title from last year after taking the honours in the 143cm section, also for the second consecutive year.
The eight-year-old Welsh Section D by Gwerniago Brenin has been with Ashley since a four-year-old and he broke him in.
"We attended local level shows in his first year and only started jumping last year," said Ashley. "He's one in a million and has a big character. He can be a bit of a diva!"
There was another Welsh in the spotlight in the 133cm section when Jodie Haywood rode her own Section C Glynceirch Amlyn to first place. In the 122cm section, the honours went to Exmoor pony Barhill Marigold owned by Juliet Rogers and ridden by Gail Whetter.
Class sections got going bright and early in the TopSpec Arena with the best of Britain's native breeds set to show off their athletic abilities over the attractive working hunter course complete with flower boxes, miniature houses, chickens and hounds.
Article Source: HOYS News
Image courtesy 1st Class Images
Back to News