October 25th, 2017
Hot off the Press
Four Horseracing legends return to the saddle for charity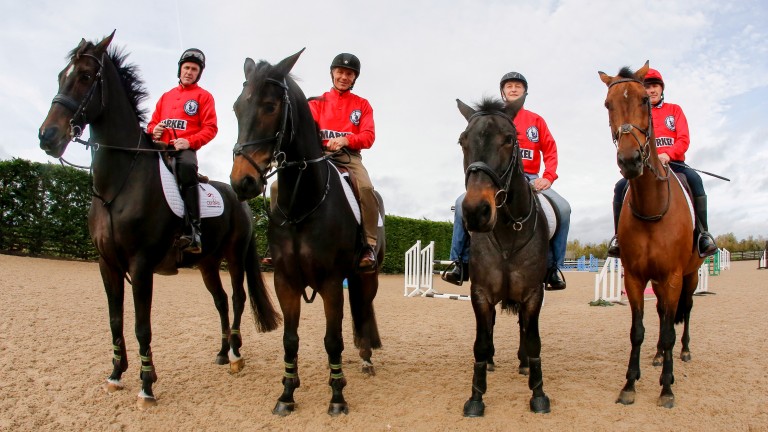 On horseback they have covered more miles than a moonshot and been airborne longer than the ever-roaming albatross, but for AP McCoy, John Francome, Peter Scudamore and Richard Dunwoody Monday was an old dogs and new tricks morning.
Their combined age is 219 and have won 38 jump jockeys' titles. They are assembled near Farringdon at the southern base of genial showjumps guru Graham Fletcher for some fine tuning ahead of their clash with Flat rivals at Olympia on December 15, a charity event in aid of the Injured Jockeys Fund.
You look around for some Saga banners but the old not so-contemptibles are sponsored by Markel, who you assume are in the sheltered housing business and touting for business but actually sell insurance.
Francome, the world's only 64-year-old teenager, hopes they will pay out for his bus pass if he loses it.
But the magnet that draws them is the Injured Jockeys Fund to whom Markel give a chunky donation. AP captains the jumps bunch while Frankie Dettori will lead Ryan Moore, Jim Crowley, Jamie Spencer and A.N. Other for those pampered Flat types.
Fletcher eagle-eyes his lads schooling round the show jumping ring and says: "Last year the Flat boys beat the current bunch of jump jockeys.
"But there is a simple reason for that – Nick Skelton was in charge! Call himself a trainer? The only thing he can win are gold medals.
"This lot will win – we're not going to have a flying dismount from Dettori this time round."
Dunwoody admits: "I very rarely ride now. Last year I played a game of polo and couldn't walk for a week! AP roped us all in and there will be plenty of competitiveness with these lads, don't you worry."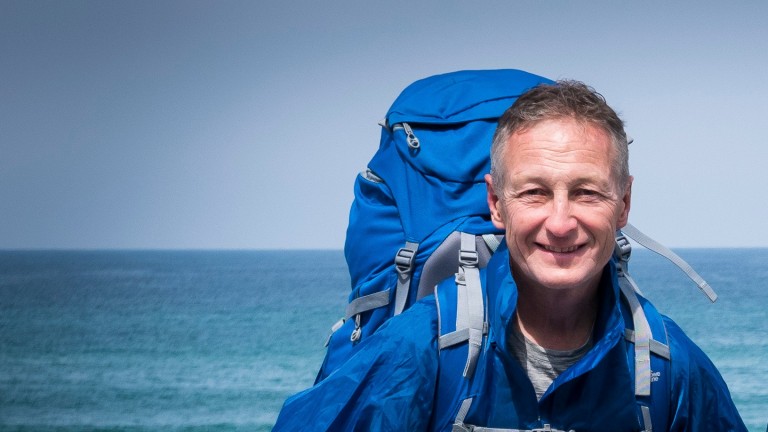 Richard Dunwoody: 'Last year I played a game of polo and couldn't walk for a week'
Scu and Lucinda Russell had driven down from Scotland in their trusty camper van – in which they go everywhere – the day before and were heading north again after schooling.
They claim the camper van is so they can bring their dogs. Others will tell you it is part Lucinda's native thrift but also provides somewhere to shut Scu in when he gets uppity.
As Tom Scu never tires of pointing out: "My dad gets more like John Cleese every day."
But despite the 820-mile round trip as soon as Scu heard about the show jumping session he was up for it. That IJF magnet again.
What's more, he has started riding out again, two or three lots a day, and says: "It's great to feel close to the horse again. I have long retired but the addictive side is still there.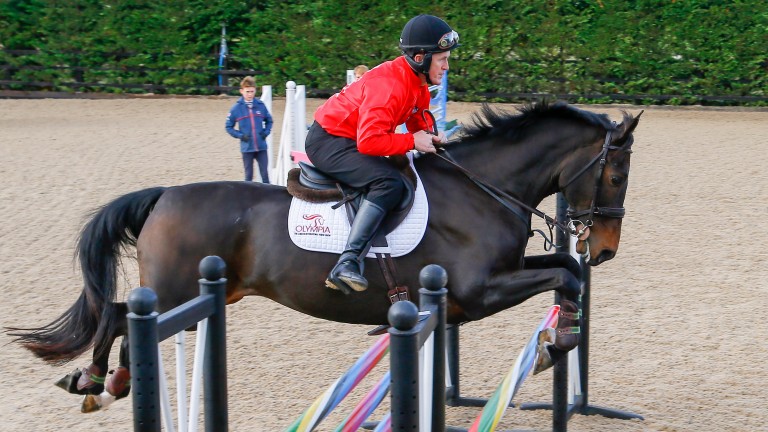 AP McCoy shows he's still got it during a show jumping lesson with Olympian Graham Fletcher (image courtesy Mark Cranham)
Francome's first contact with horses was aged around seven when he did a milk round in Swindon with a pony and cart. A man who loves to go fast behind the wheel and on a horse – it is rumoured he got the sack because what started out as milk was always delivered as bottles of butter.
He says: "I started show jumping when I was 14 and very nearly went to Harvey Smith's. Old Harvey dodged a bullet there."
Instead he went to Fred Winter's who, at his interview, asked his prospective employee: "What's the lightest you've ever done."
"7lbs 8oz," came the reply. The great Winter should have run up the white flag there and then.
AP has the scent of battle in his nostrils and says: "I didn't like the jumps boys losing to the Flat jockeys last year so we're doing it ourselves.
"When you are race-riding it's all about getting over a fence or hurdle the fastest, none of that seeing stride stuff, but this is different.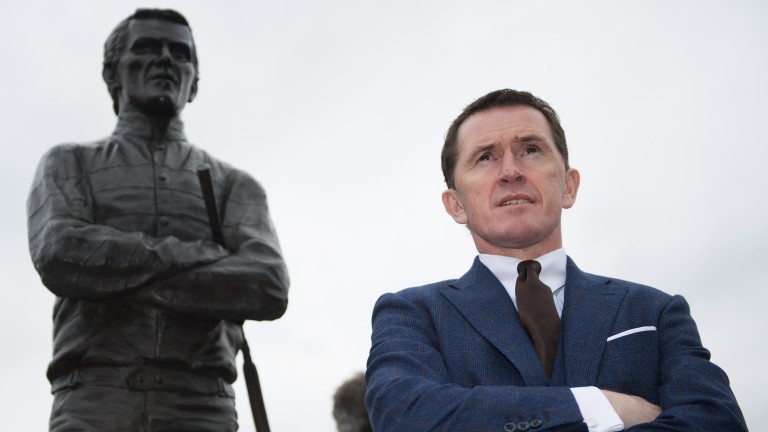 Back to Hot off the Press