October 7th, 2017
Showjumping - Latest News
14 y/o Shaunie Greig is crowned Leading Pony Showjumper of the Year at HOYS 2017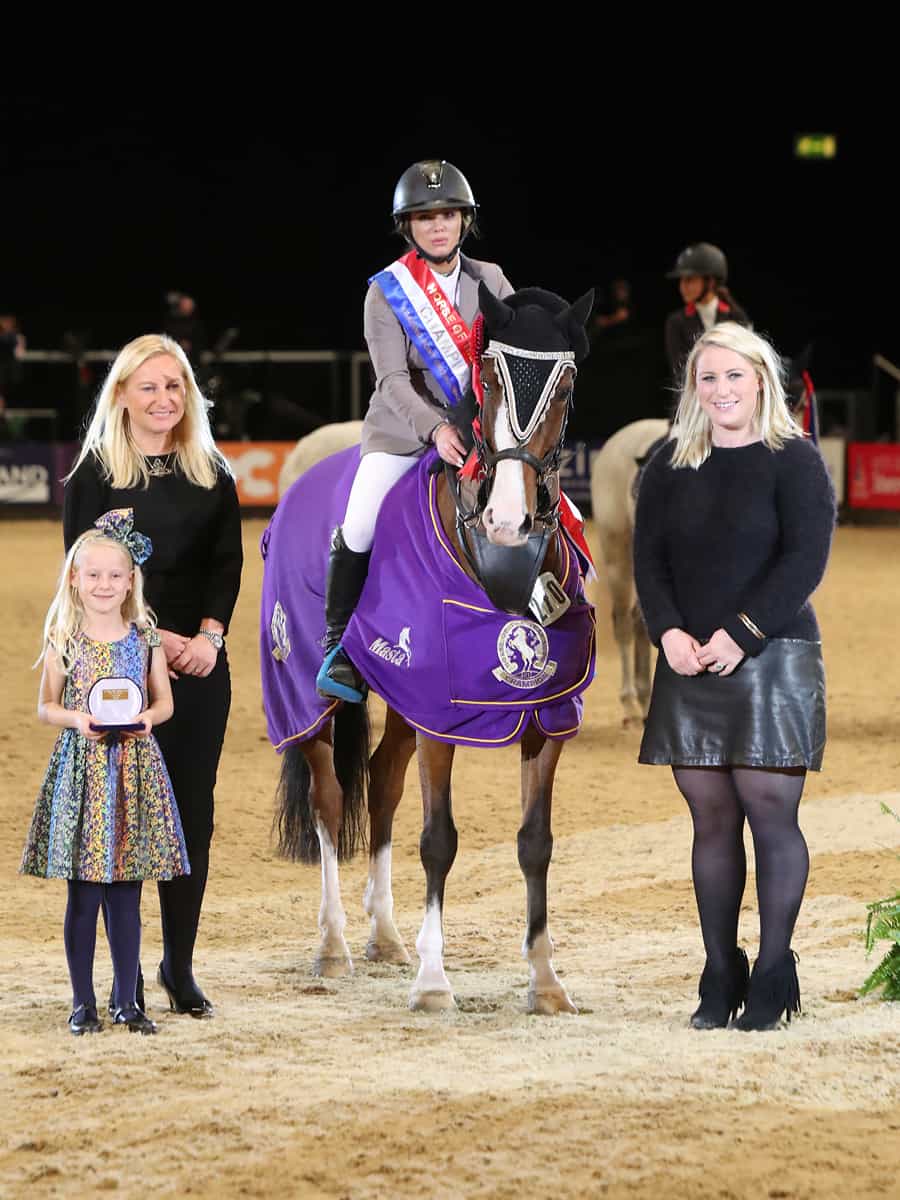 Scottish teenager Shaunie Greig claimed the biggest win in her career after landing the prestigious Leading Pony Showjumper of the Year title at the Horse of the Year Show. Shaunie, from Dunfermline in Fife, triumphed with Casino Royale VIII to land a class first contested in 1949, with previous winners including Michael Whitaker, William Whitaker and Louise Saywell.
Ten combinations qualified for the jump-off from 27 starters, including reigning champion Tixylix, a 19-year-old pony seeking its third win in the class following victories in 2010 and 2016. However, it was Shaunie who proved too consistent for the rest, clocking a time of 33.32 seconds, with Allana Clutterbuck and Sultan du Bary finishing second and Hannah Barker taking third with Amman Valley Santino.
The quickest time, however, was recorded by Swindon's Tahnia Jordan-Jones on Jumper – the combination crowned Blue Chip Pony Newcomers Champions earlier this week – but they agonisingly had the last fence down and hopes of a famous double ended.
Shaunie, 14, said: "I have had the pony two years, and he is such a careful jumper. In the collecting ring, he tenses up at times, but once he gets into the ring he is fine."
Article Source: HOYS News
Image courtesy 1st Class Images
Back to Showjumping - Latest News