October 6th, 2017
Latest Equine News
Matt Simpson wins Equitop Myoplast Senior Foxhunter Championship at HOYS 2017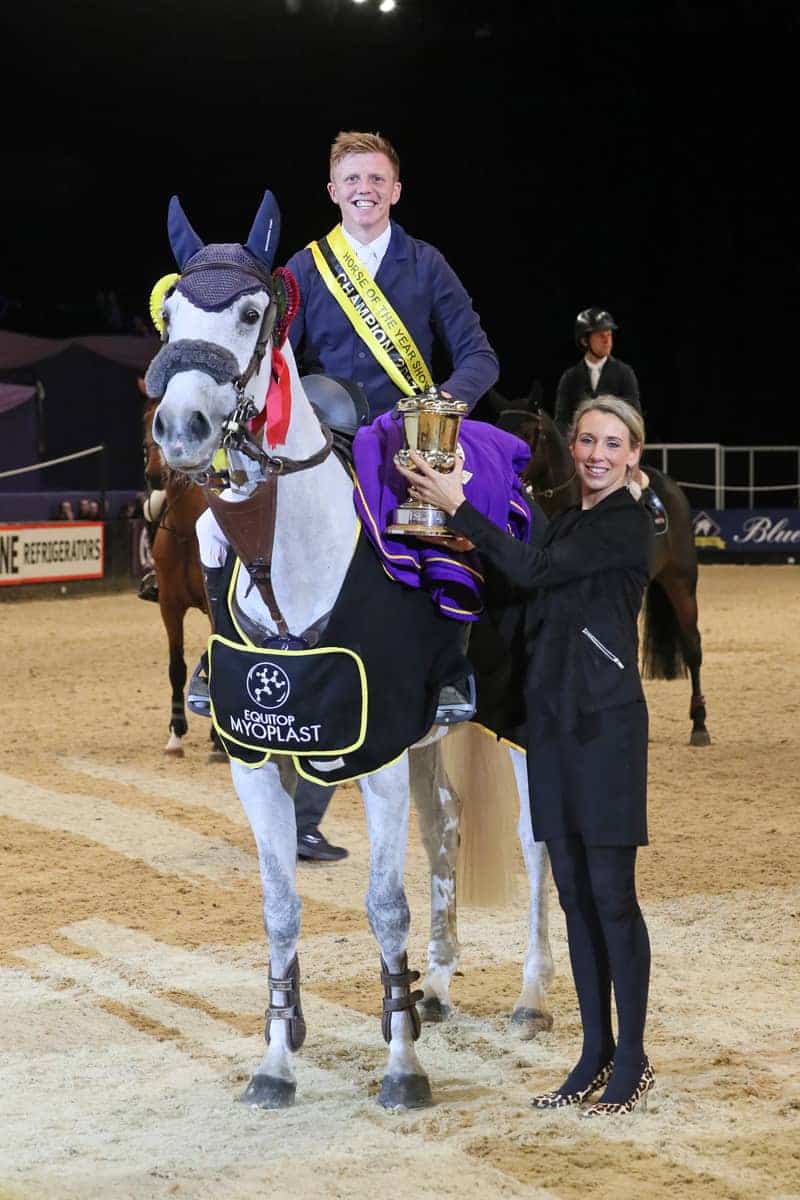 Yorkshireman Matt Sampson added his name to a who's who of British Showjumping when he won the prestigious Equitop Myoplast Senior Foxhunter Championship at Horse of the Year Show, Birmingham's NEC.
Matt, who is now based in Sussex, guided the eight-year-old grey mare Ebolensky to victory by more than two seconds from closest jump-off rival Jamie Wingrove, on Heartstring, with Rachael Connor and Fantastic finishing third.
The Foxhunter was first contested in 1954, with its previous winners including legends like David Broome, Harvey Smith, Graham Fletcher, Malcolm Pyrah, John Whitaker and Scott Brash. Matt admitted: "It means a lot. It's what we all work so much for, so it means everything.
"I didn't really get to see the other riders in the jump-off, but I just thought I would try to do as much as I could, and it worked out well. My horse is amazing. She is such a trier, and usually she rises to the occasion, which makes the job a bit easier when the horses are trying as hard as you are.
"Before the class, we were looking at previous winners and it just makes you want it even more. It's a massive honour. I really think she [Ebolensky] is one of the best horses I have ever had. I think good horses know when it is a big event. She is so good that the preparation is not complicated really. She is not a horse that needs loads of work, and she does the job when she is in the ring. The feeling of winning here is what we all work every day towards trying to achieve. It is just brilliant."
Stay up to date with all of the action at Horse of the Year show at www.hoys.co.uk – and you can catch the live streaming each evening at http://www.britishequestriansport.tv/
Article Source: HOYS News
Image courtesy 1st Class Images
Back to Latest Equine News