October 5th, 2017
Hot off the Press
Tahnia Jordan-Jones & Jumper win Blue Chip Pony Newcomers class at HOYS 2017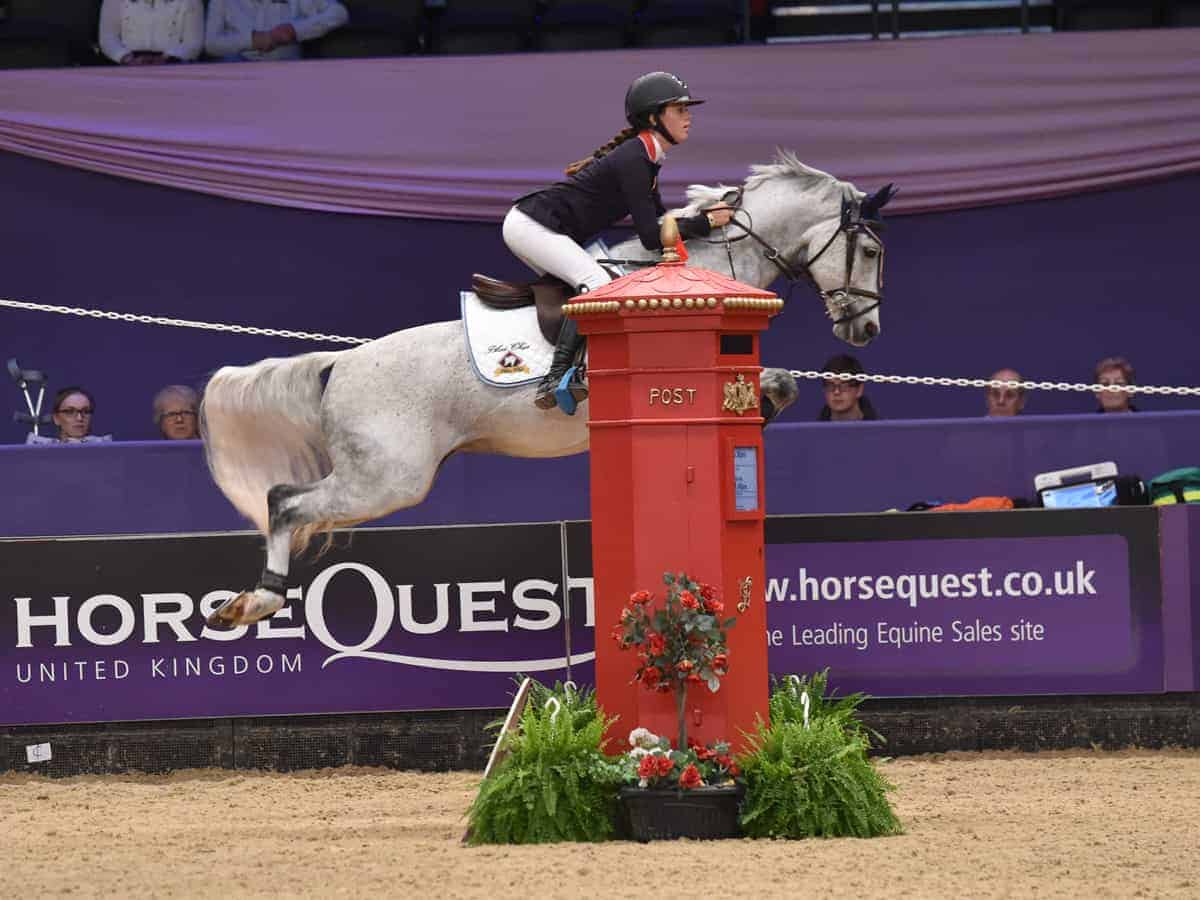 Wiltshire teenager Tahnia Jordan-Jones produced a stunning performance to win the Blue Chip Pony Newcomers class at the Horse of the Year Show. The 15-year-old, from Swindon, set a scintillating pace that proved way too hot for the rest on her wonderfully aptly-named 11-year-old grey gelding Jumper.
They were among a remarkable 18 clear rounds from 26 starters, and were first to go in the race for top prize. Their time of 41.05 seconds seemed quick, and so it proved, with eventual runner-up Madison Jamison finishing almost four seconds behind on Flavia, with Courtney Young and Zucan V taking third.
Reflecting on her victory, Tahnia said: "Being first to go is always hard because you have to set the standard and you can't watch for other peoples' mistakes, so I just gave it everything we had; I know he has a long stride, so we used that to our advantage. I did think some people were going to go quite close to catching the time, but it was a good time.
"We have got a really good relationship with each other. He is such a character, and I love him to bits, so I put all my trust in him and he just performs every time. It means everything to win here. I have been waiting for the right time, and this pony is the special one. Jumper is true to his name. He really can jump! We will just keep going and see what else we can add to our list! It would be great to get to the Europeans next year – that is our main aspiration."
Blue Chip Feed Ltd produce the highest quality feed balancers and supplements available in the UK; there is a feed balancer for every stage in a horse's life to ensure optimum health and well-being. Blue Chip products are exported worldwide. For more information please visit www.bluechipfeed.com.
Article Source: HOYS News
Image courtesy Ist Class Images
Back to Hot off the Press